Popularity of Lotteries
Lotteries are based on pure luck, just like selecting a specific number.
Of course, lottery winnings are also important, because without them it would be impossible to draw in players. With tempting winnings worth several thousand euros, lotteries in Latvia and worldwide are attracting an ever-increasing number of people, to enjoy gambling and try their luck by playing money lotteries online or buying lottery tickets in person.
It is worth mentioning that nowadays companies in Latvia often use their revenue from lotteries to fund important projects, such as awarding scholarships to talented young people.
History of Lotteries
Not many people know that the first historical fact of the lottery's existence was discovered as early as 150 BC in Ancient China. With the help of the lottery, at the time a popular "Keno" ancestor game, the government earned the necessary profit to cover the cost of the war and build the Great Wall of China.
During the Roman Empire, the upper classes used lotteries as a way of entertainment at dinner parties, lottery tickets were distributed to guests. Those were free tickets, which could be exchanged for different awards.
After a while, other European countries began to organise lotteries with a view to collecting money for various projects, such as building fortresses. In the Netherlands, meanwhile, lotteries in the 17th century helped raise money to support the homeless and poor.
The word "lotto" came from Italy, where lotteries were used even to predict the formation of a future parliament. Since it changed every six months at random, people were given the opportunity to participate in lotteries. Of course, they loved the lottery, and, as a result, many other lotteries called "lotto" were created.
Lotteries in Latvia
There is hardly anyone who has not heard of "Latvijas Loto", the largest company in our country, which offers various money lotteries online. Before 1993, "Latvijas Loto" was known as a Soviet Union lottery organization. However, "Latvijas Loto" is not the only company that offers various lotteries. Smaller-scale lottery providers are also available and this enables people to participate in different money lotteries online.
As we mentioned before, nowadays you can also find free money lotteries, such as the Receipt lottery. There are also lotteries that allow you to register online without paying any money, such as "Like & Share" lotteries on Facebook and elsewhere, where players can win goods and services.
However, before participating in any of the lotteries, please make sure that the organizer has been granted a permit to organize such lotteries in Latvia, and that everything is in compliance with Latvian law. Do not enter personal data and other personal information before you have verified the credibility of the lottery and site.
Types of Lotteries
Lotteries in Latvia are classified in several ways. One of the biggest categories is instant lotteries, which are available to buy either online or as printed tickets from a retailer that sells lottery tickets.
Instant lotteries
The concept of instant lotteries is simple – you need to scratch off all of the coating to find identical symbols or a specific number of symbols.
The instant lottery rules are usually displayed on the reverse side of the card. The price of these lotteries ranges from 0.50 EUR to 5.00 EUR, e.g. "Simtgades" lottery and others. You can check if you have won straightaway, and it is often possible to take part in an additional game with the unlucky ticket.
Various brands, such as supermarkets, producers and other organisations, tend to organise lotteries by offering to purchase certain goods or make a certain value purchase, and then registering a purchase receipt to participate in a draw where money and other goods can be won.
Number lotteries
Number lotteries are also a popular lottery type that has been played all over the world for many centuries. As we mentioned before, Keno is one of the oldest number lotteries invented in China to finance various government projects. Nowadays, there are other popular number lotteries, such as: SuperBingo, Keno, Viking Lotto and others. These lottery tickets can also be purchased in printed form or online, enabling every customer to choose the most convenient way.
The Most Popular Loto Lotteries and Jackpots in Latvia
| Lottery | Jackpot |
| --- | --- |
| 💰 SuperBingo | €273,000 |
| 💰 Keno | €600,000 |
| 💰 Viking Lotto | €25m |
| 💰 EuroJackpot | €85m |
| 💰 Džokers | €150,000 |
| 💰 Džokers 7 | €750,000 |
How To Participate in a Lottery?
Participating in an online lottery is an exciting way to test your luck and potentially walk away with a nice prize. Before you take the plunge, it is important to consider a few key things that go along with purchasing tickets. First, it is essential to have a realistic budget for the game so you don't overspend. Never purchase lottery tickets with money that you do not have available. After ensuring all guidelines are met, buying tickets is relatively straightforward on any device connected to the internet. If luck is on your side and good fortunes smile upon you, the returns may be worth the gamble!
Step 1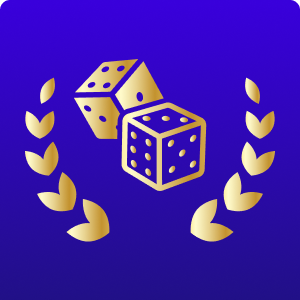 >
Choose the type of lottery.
When participating in online lotteries, the first step is to find a reliable and legitimate website to play on. Popular choices include Superbingo, Viking Lotto, and others.
Step 2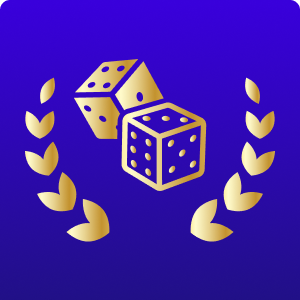 >
Create an account and buy a lottery ticket.
As soon as you have chosen one of these websites, you will need to create an account and purchase your lottery ticket. Be sure to fill out the personal information section accurately - typically only your name and address are required - so that you can collect any winnings that come your way.
Step 3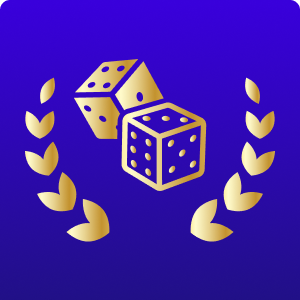 >
Give in the lottery ticket.
Choose numbers and after signing up and funding your online lottery account, it is time to choose your numbers and submit your ticket. You have the option of picking your own numbers or using a random number generator provided by the website.
Step 4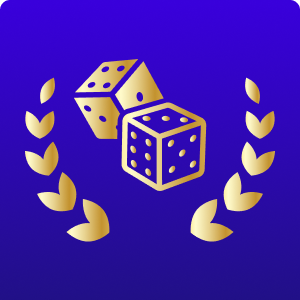 >
Check the results of the draw.
Once you submit the ticket, the only thing left is to check the lottery results regularly so that you will not miss an announcement of a winner. If you are lucky enough to be a winner, you can now claim your prize and begin celebrating!
Step 5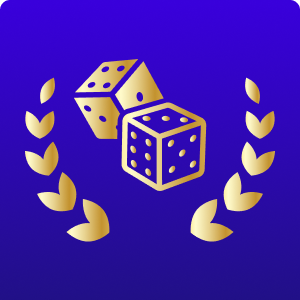 >
Repeat steps 2-4.
Playing the lottery can be an exciting activity, and when you have a winning ticket it is especially rewarding. To make sure that your lotto experience continues to be enjoyable, keep following the aforementioned steps - handpick your numbers, obtain the tickets and eventually wait for the draw results. You will be able to do this multiple times and increase your chances of success as you buy more tickets with each transaction.
Sources
The article comes from a number of reliable and high-quality sources of information. This article uses the following sources of information:
The article complies with the editorial principles of Casino-latvija.com. In case of inaccuracies and uncertainties, please contact the editorial using the following contact form.
Frequently Asked Questions
Is there any lottery strategy?
No. The lottery is based on pure luck, and its outcome is random based on the random number. It is impossible to predict what the outcome will be.
Are lottery winnings taxed?
In Latvia, winnings of up to EUR 3000 are not taxed. If that amount is higher, the tax rate shall be 23%. If the winnings exceed EUR 62,800, the tax rate shall be 31.4%.
Can one player register multiple profiles on a lottery site?
No, player can only register one profile in his name, because lottery sites do an ID verification.
Can I use someone else's bank account to deposit money into my casino account?
No, the account must be in your name, as per the terms and conditions.
Was this page helpful?
This page hasnt been rated yet - help others by sharing your opinion